Wannacry (Wannacrypt) is a ransomware program targeting Microsoft Windows Operating Systems. It works very similarly to cryptolocker in such a way that if infected, your files will be locked and made inaccessible unless you pay a ransom fee to the attacker.
On Friday 12th May 2017, a large cyber-attack occurred, infecting more than 250,000 computers in 150 countries across the world, the most notably affected organisation in the United Kingdom being the NHS.
How do I know if I have been infected?
If you have been infected with WannaCry, you will see an image similar to the below: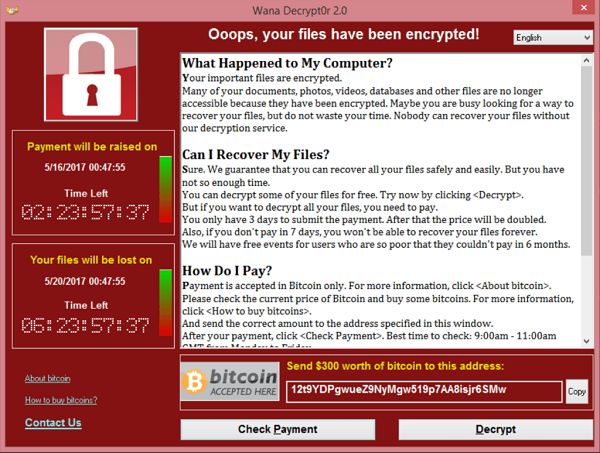 This will appear whenever you attempt to open an encrypted file on your computer.
How can I stay safe?
The most important factor in staying safe during a cyber-attack is to remain vigilant and be on-guard...